Advanced Restaurant Consultants employs proven, systematic tools that increase sales, decrease costs and improve profits. We provide restaurant, event and hospitality options that expand economic and cultural dynamics of cities and improve overall profitability for restauranteurs.
RESTAURANT OPERATIONS

Our proven Operations Analysis breaks down over 500 specific factors within your restaurant business, reducing loss and maximizing profits. We then provide you with systematic tools to exact and maintain the highest profits possible.

RESTAURANT MARKETING

Increasing sales is a multi-tiered approach, we will highlight every aspect of your business - assessing your image, widening your market and providing comprehensive training to raise the bar on sales and create a greater level of success.

RESTAURANT STARTUPS

Whether your goal is to realize a dream of owning a restaurant, coffee shop, pub or pizza parlor; Advanced Restaurant Consultants can provide you with the tools you need to get your dreams off the ground and make them a reality.



RESTAURANT TRAINING

Proper training is the most valuable yet most under utilized tool in any service industry. A well trained staff will deliver higher sales and better service while maximizing efficiency and reducing costs. Better training means higher sales and better profit margins.


RESTAURANT SEMINARS

Whether you are an aspiring restauranteur, the owner or manager of an existing operation or simply like to learn, our live restaurant business seminars are an effective and inexpensive way to get the information you need from industry leaders. Contact us for seminars in an area near you or to schedule a seminar for your whole company.



RESTAURANT SOLUTIONS

Restaurant Operations Analysis
Maximize Restaurant Profits
Restaurant Marketing Solutions
Restaurant Payroll Management
Restaurant Start Ups
Event Management
Restaurant Systems
Restaurant Training Programs
Menu Development
Restaurant Cost Controls

Call us today!

(888) 884-9677 or (859) 340-9097


Stay informed on the latest industry news, trends and information. Sign up for our newsletter today!

Advanced Restaurant Consultants is a full service restaurant consulting firm that provides a comprehensive list of services to objectively analyze, assess and address any issues that exist within your business. Each analysis tool is designed to target specific areas of the operation to maximize profits.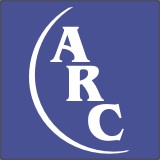 ---